If you enjoyed the travel photography tips shared with you in part one of our two-part series, then you're surely going to love the remaining tips we've compiled from five additional experts. Read away and get ready to click 'n travel!
Kunal Bhatia & Shuvajit Payne, RicketyRoads.com
Travel photography is a rather vast genre. It is important to be really mindful of time and light – sunrise and sunset will not wait for anyone, so if that means getting up before dawn to reach a vantage point or being ready for an evening twilight shot before the crowds get there, don't feel lazy and just do it!
While it is important to make a conscious decision on whether to carry an SLR or stick to a lighter point-and-shoot or even just your phone, it all depends on the intent of your travel photography and how comfortable you are in using each. Once you have made the choice, just start using it to its maximum capabilities and if and when you hit a dead end, you'll know it is time to upgrade. On the other hand, having the right kind of accessories is more important. If you're planning to shoot a lot of videos, invest in – or, rent out – a stabilizer. If you're out on a wildlife safari and want to photograph the animals, a telephoto lens would be helpful. If you're visiting a historical place with lots of monuments, carrying a wide angle lens will be fruitful. But, our suggestion for the very first must-have gear for travel photographers is a tripod. Get one that is light-weight, such as the Carbon Fibre ones, yet steady enough to bear the weight of your camera body and heaviest lens. Having a tripod helps immensely in a variety of photographic situations – night shots, capturing motion trails, astro-photography and even self-portraits! Given that it's monsoon season across most of the country and large parts of the world right now, a water-resistant device or at least some sort of water protection for your camera would help a lot!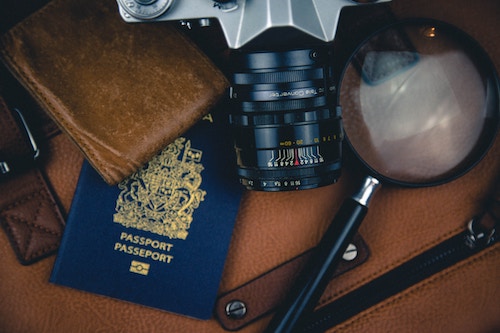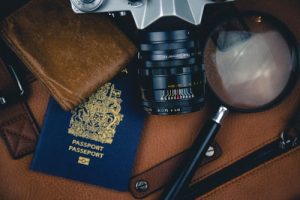 Rohit Nair, @thebackpacknomad
From the photography point of view, try looking at spots that can give you a completely different perspective from the common angles! Also, don't click a picture you think you can fix in post-processing. Click it right at the site; post-processing should mainly involve basic light and color correction.
Phone cameras these days are pretty much on par with entry-level DSLRs. But, it is necessary to learn about photography. Your equipment or accessory is not an excuse for sub-standard pictures. For DSLRs, I use a 35mm portrait lens. Be it landscapes, streets or people, it has given me great results. If you are going for wildlife tour, you'll need a telephoto lens, whereas you'll need a wide-angle lens for shooting decent landscapes. Photography is an expensive hobby, but you have to spend right. If you are using a DSLR, the basic accessories to go with it should be a wide angle lens, portrait lens, telephoto lens and a basic flash. But, then again, don't let your equipment be a limitation for your pictures.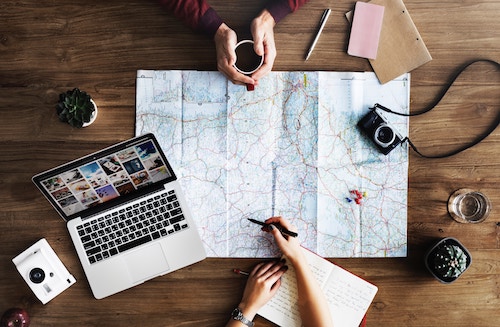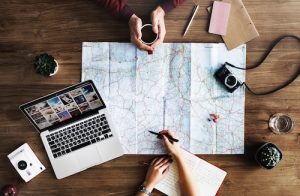 Gaurav Anand, VisionOfGap.com

A photograph always tells a story. You only need to frame that story in a way it looks attractive. Any one can click a picture which is perfectly exposed because of good equipment, but photographers who bring a good story and good framing in a photograph stand out.
Photography is an expensive lifestyle, but because of the latest technology it is affordable if you choose your equipment wisely. The best camera to capture experiences is a GoPro because you don't need time to setup and it is compact, whereas DSLRs are bulky, expensive and time consuming. GoPros give you the perfect output with outstanding quality. Also, it makes sense to invest on a good camera phone. For example, why buy an iPhone 7 when you can invest in a good camera phone, which is the iPhone 7+ (an extra portrait lens has changed the game!)? There are dual camera phones available in market that are easy to travel with and also offer ultra wide angles and a basic zoom in a very affordable budget. When capturing videos, you will need a sound setup and stabilizers. Sound setup can be very expensive, but there are compact and affordable options available, too, such as a zoom recorder or a simple, good quality lapel mic, which can be connected to your phone. These can also fit in your pocket, making setup compact. Spending on a phone stabilizer is a very good investment for videos, too, because they give you a very cinematic look.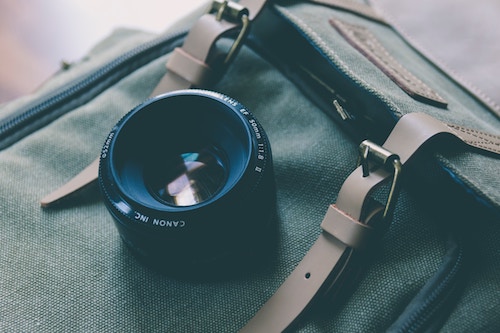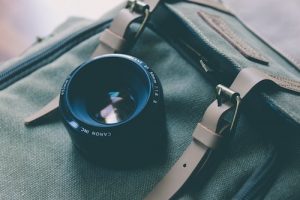 Sarika Nerurkar, @CuriosityClickedTheCat
There are tons of Instagrammers who actively post about their travels and vacations. As a travel blogger, you should show people more innovative frames of the same location. Try different angles, add elements, foreground or create a frame. Show people different ways to experience the same place. Interacting with locals, understanding their culture and capturing the uniqueness of it is what travel blogging should be all about. Also, add a peg – not whiskey – to your travels. What about the place attracted you? How was the experience? Did the place surprise you? Give your community a story they can relate to. And, remember to travel light. Heavy equipment will only weigh you down. Travel blogging is a lot of jugaad. Make use of the stuff you have – like your lens cap to balance your camera, or a flashlight wrapped in cloth for diffused light.
I recommend traveling with a good camera (doesn't have to be the most expensive one on the shelf), prime lens (50mm is your go-to lens and you can also invest in a 35mm and 85mm or simply rent them), a travel/gorilla tripod, ND filters (great investment to capture stunning landscapes), a good backpack so your equipment is well secured, memory cards (never enough and you'll always run out of them) and extra batteries. Depending on the weather, carry protection for the camera – rain covers, dust shields, lens hoods – and a pair of properly functioning legs. I always carry a couple of props along that can be used as elements during food shots or plain landscape shots.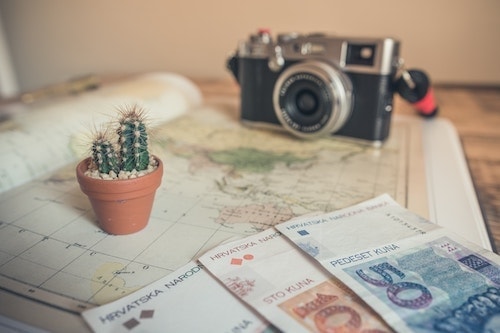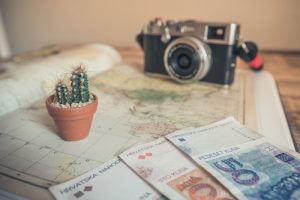 Chitrangda Goswami, @NextWeekendTrip
While traveling, carry compact cameras with good features. They will save your bag space and give you good outputs, too. If someone is on a trek or a bike ride I would recommend a GoPro or an action camera. They are easy to carry and you can record your entire journey. Also carry a headband, a mount for your helmet and a case containing a few extra batteries to charge your GoPro or action camera.
Want to try out these tips during your next travel experience? Rent cameras, tripods, lenses and other neat products right here on Bragpacker.