Do you ever go through travel influencers' Instagram feeds and wish you could step up your travel photography game? Well, you can! Here are five products that will help you click amazing pics! –
1. 360-Degree Camera
360-degree cameras are becoming increasingly popular because they offer interactivity! You can literally capture everything around you – above, below, all sides – through 360° images and videos. If you want to turn your mobile phone into a neat immersive VR camera, consider buying or renting the Insta360 Air – it is a user-friendly, compact option you simply need to plug into your phone.
2. GoPro Action Camera
Are you about to go scuba diving, snorkelling, bungee jumping, river rafting, skiing or mountaineering? GoPros are excellent for documenting all sorts of travel experiences and they offer a lot of mobility – you just need to mount this tiny device on your hand / chest / head and your journey will be recorded! GoPros also have cool features like voice commands, automated video editing tools and slo-mo. We highly recommend the Hero 6.
3. Mobile Phone Gimbal
If you prefer Smartphone photography, time to invest in a gimbal, such as Rigiet by DOBOT. Gimbals provide 3-axis stabilization to your camera – this prevents videos from looking shaky. You can capture steady, smooth clips like a pro, and many gimbals have special features like motion time lapse, panorama, selfie mode and auto-track. Get ready to say goodbye to your ordinary selfie stick after this!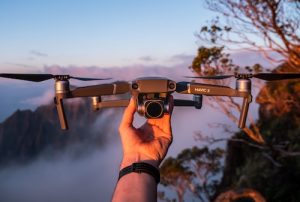 4. Portable Drone Camera
If you thought drones were only for professional photographers, think again! Camera drones are now meant for the masses, too – there are very portable, light-weight, compact options available these days, and many can be controlled easily by a mobile app. Take gorgeous bird's eye view videos and photographs! Drones are spectacular for capturing landscapes with grandeur. We recommend the super compact DJI Spark.
Pro Tip – Not every place allows drones to be flown, so cross-check the finer details in advance.
5. Mobile Camera Lens
If you want to take pics with minimal fuss using your phone's camera, but want to improve the image quality drastically, invest in mobile phone lenses that give you DSLR like capabilities. We recommend the RevolCam – it consists of an easy-to-attach universal 3-lens swappable system. Added bonus – it provides an in-build selfie mirror and detachable LED light.
We hope you have a great time documenting your travel experiences with picture-perfect videos and photographs. Don't forget to tag us!