Har ki dun. Hampta pass. Valley of flowers. Roopkund. There are so many summer treks to explore in the weeks to follow. If you're gearing up for a trek soon, we have some good news for you. Drum roll, please. We're excited to present the Bragpacker Trekking Essentials Kit.
Consisting of 7 must-have products, this handy kit is priced at only Rs. 700 for 7 days. Going on a longer trek? Not a problem – you can Rent the entire kit for Rs 1200 for upto 20 days. Check out this link here to book!
Wondering what goodies you'll get? Let's take a look!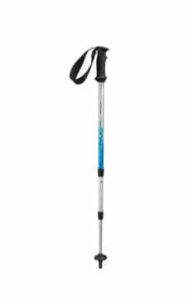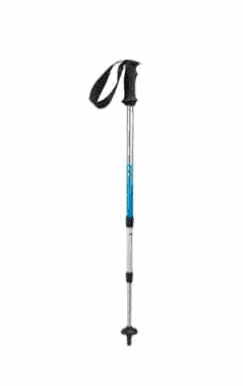 With an adjustable length, compact design and comfortable, foam handle, this hiking pole is perfect for hiking on a variety of terrains and trails. It is especially comfortable for long treks, making it a must-have, which is precisely we've included it in our kit.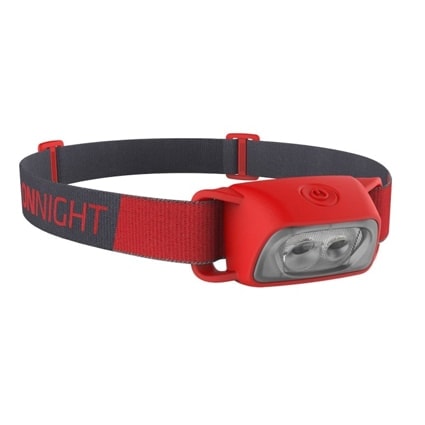 This torch is easy to use and can be worn comfortably on your head, so that your hands are free to manage your other trekking gear or hiking poles. It has 3 modes – Red, Eco White, Power White and operates on 3 easily available AAA batteries.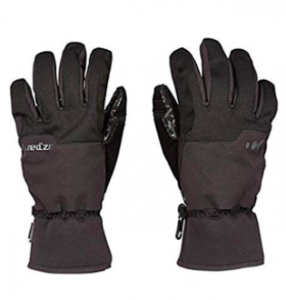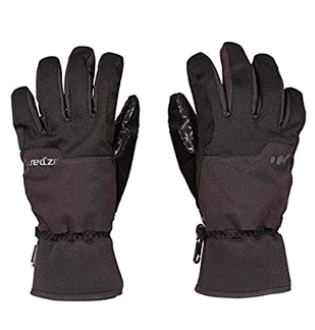 Having a good pair of gloves can be useful on treks where the weather might be chilly. These padded gloves are comfortable, flexible, waterproof and have thermal insulation.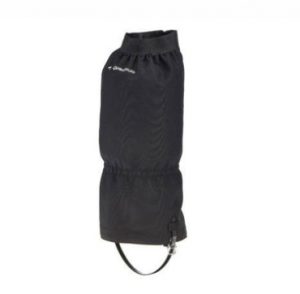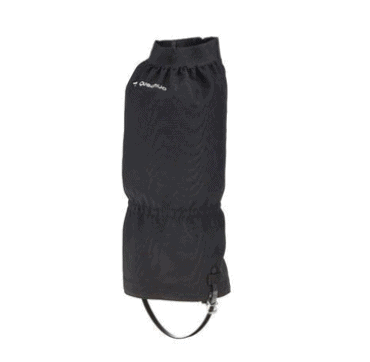 The worst feeling on a trek is when something enters into your shoes – it can cause extreme discomfort. Avoid this with tried-and-tested gaiters by Quechua that are waterproof and comfy. Plus point – the straps and laces hook is adjustable.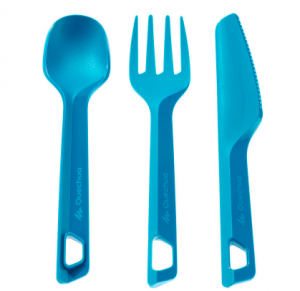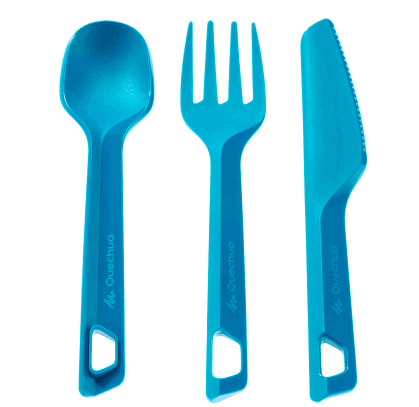 Cutlery Set
Be prepared when the munchies attack, with a three-piece, plastic cutlery set that contains a knife, fork and spoon. You can reuse these light-weight pieces.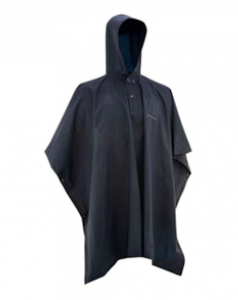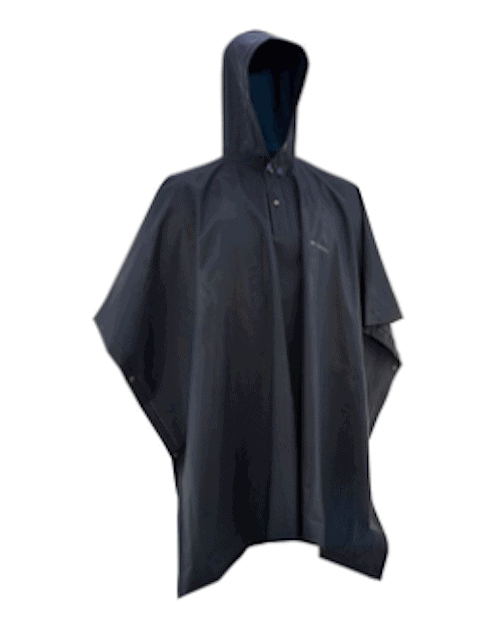 You never know when it might rain on your trek. Be prepared with a lightweight, durable poncho so you and your gear stays dry – it is big enough for both you and your bag! Added bonus – the cord on the hood is adjustable.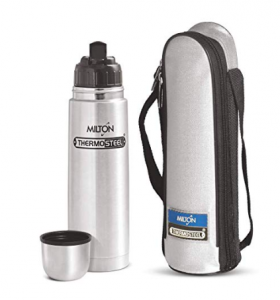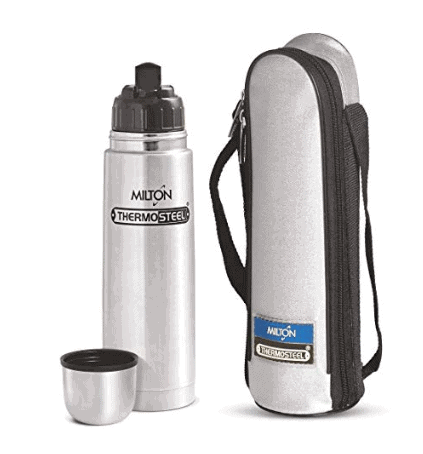 Milton Water Flask
Whether you crave a hot cup of tea or a chilled glass of water, this 100% rust-free stainless steel flask keeps beverages warm or chilly for up to 24 hours. You'll love carrying this when you're thirsty.
Want to place an order to rent out this kit? Click here. We hope you have a memorable trekking experience. Don't forget to tag us in photos you upload so we know what you've been up to!