While travel vlogs, Instagram feeds and blogs are certainly helpful in making plans, nothing can replace the feeling of a good ol' book. Although most of the popular travelogues out there are written by men, there are some amazing female writers who have fabulous travelogues under their belt, too. In honor of International Women's Day, here's taking a look at seven travelogues by women that every traveller should read, besides the obvious – Elizabeth Gilbert's Eat Pray Love! –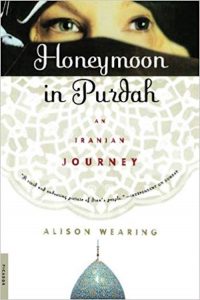 Alison Wearing – Honeymoon In Purdah: An Iranian Journey
Journey with Alison Wearing into Iran where she is accompanied by a male friend whom she pretends to be on her honeymoon with! Curious to dig deeper than the media's representation of Iran, Alison's travelogue is compassionate and full of humor. Rest assured you'll never look at Iran in a clichéd manner again.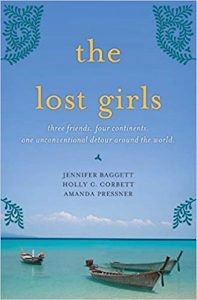 Amanda Pressner, Holly C. Corbett & Jennifer Baggett – The Lost Girls: Three Friends, Four Continents, One Unconventional Detour Around The World 
Stuck in a rut? This travelogue is for you! When Jen, Holly, and Amanda decided to quit their media jobs in Manhattan and travel the globe, the end result was a journey that still invokes awe. Uncover their year-long search for inspiration across 60,000 miles spread out through four continents. The new experiences they dabble in and the strengthening of their sisterhood will give you friendship goals and travel goals alike!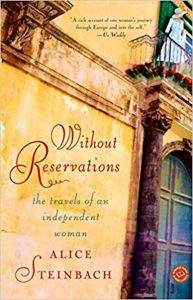 Alice Steinbach – Without Reservations: The Travels Of An Independent Woman
Pulitzer Prize-winning journalist Alice Steinbach's travelogue is rather moving. Feeling compelled to understand who she is away from everything that defines her, Alice ventures out to gorgeous locations such as Paris, Oxford and Milan where she finds a soul mate, dabbles in new experiences and befriends another woman. This book is all about self-discovery amidst unfamiliar surroundings!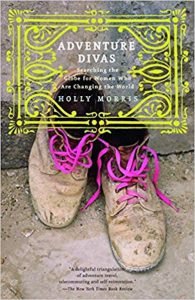 Holly Morris – Adventure Divas: Searching The Globe For Women Who Are Changing The World 
When Holly Morris decided to meet like-minded women who believed in travelling and taking risks, she came into contact with women who have been changing the world around them. Social activists. Pop stars. Rice Farmers. Painters. Police Chiefs. The range of people Morris encounters is amazing! The manner in which she documents her journey on the road while filming for PBS is gripping. You're going to feel motivated to set out on many adventures of your own after reading this book!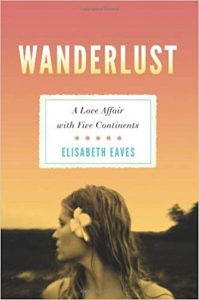 Elisabeth Eaves – Wanderlust: A Love Affair With Five Continents
Five continents and 15 years – Wanderlust traces Elisabeth Eaves's love for everything new – surroundings, cultures and people. Rediscover what "home" really means with Eaves through this poignant travelogue that takes a close look at distance-relationships, countries and self-discovery.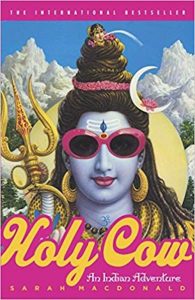 Sarah MacDonald – Holy Cow: An Indian Adventure 
When journalist Sarah Macdonald first backpacked across India, she wasn't too impressed. But, an airport beggar's palm-reading prophecy that she'll end up returning back to this country comes true after 11 years when her sweetheart is posted to India. Finding herself in New Delhi, after quitting her dream job in the name of love, she searches for the meaning of life, death, modernity, tradition and spirituality. Explore India's contradictions and beautiful chaos though this humorous travelogue that makes for a delightful read!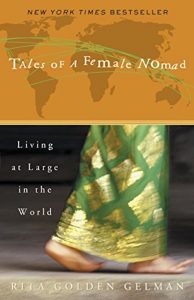 Rita Golden Gelman – Tales Of A Female Nomad: Living At Large In the World
On the verge of a divorce at the age of 48, Rita Golden Gelman decides to leave her life in Los Angeles to pursue her dream of travelling all around the globe. Find out what transpires when she sells her possessions to become a nomad! From the rain forest of Borneo to the magical Galapagos Islands to Mexican villages, you'll feel transported from one breath-taking spot to the next through the turning of pages.
Is there a travelogue you highly recommend? Comment below and let us know!