While travel to unchartered and exotic lands has had a romantic ring to it through the ages, in the 21st century, this notion has been decisively jettisoned and replaced by travelling with all the knowledge and information you can get. At Bragpacker, we firmly believe that "knowledge is power", especially when it comes with a great UI!
Ergo, we've set ourselves the task of  finding you the best travel apps this season. This is the second part of this series, focusing on local travel information. You can read the first part, on travel planning and managing bookings here and Part 3, here
Citymapper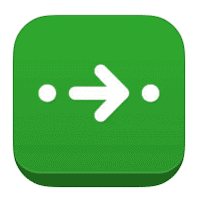 Citymapper is an award winning app that offers A to B travel planning with real-time information such as up to date departure info on all the different methods of transportation. Plus, it packs in maps of local interests such as bike routes and even tells you where to find the nearest bike share kiosk. Along with that, you can get up-to-the-minute line status and disruption alerts on traffic and transit. It currently covers only 17 cities, which is a bit of a bummer. But if you do happen to be travelling to any of those cities, you will not need any other app to get around. Our favourite feature – it even offers Uber and Hailo integration for locating a cab, and weather information to let you know how wet you're going to get while waiting for that cab.
XE currency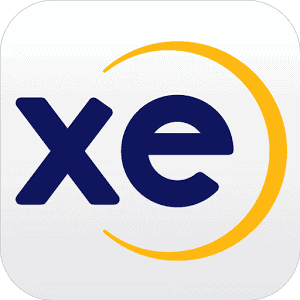 Developed by the popular online currency converter service, XE Currency offers the same functionality as its web counterpart but in a condensed and more attractive form. The app provides a main field to input the amount you want to convert and instantly displays its equivalent for all the currencies that you have selected. What we found the most interesting about this app is the ability to perform basic math operations with your conversions, which allows you to operate with multiple numbers without you needing to do the operation elsewhere beforehand. So, you can bid goodbye to all those tedious conversions on your smartphone's calculator now.
Around Me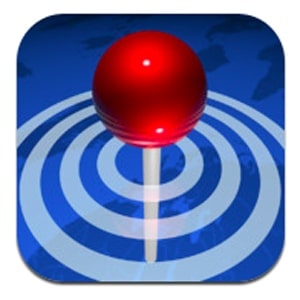 Whether you're stuck in an emergency situation or just looking to explore your local surroundings, Around Me is a nifty app that helps you find hospitals, petrol stations, movie theaters, banks, bars or ice cream stores – or pretty much any local business around you. It also helps you find the route to any of those places with a map to get there. Finally, you can add any place you find as a contact in your iPhone with a tap of the hollow Star button. It autofills a contact entry, which is incredibly useful for, say, your favourite pizza joint and to share locations with friends.
TimeOut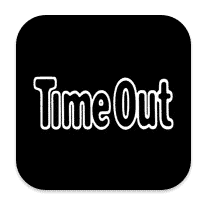 The world's favourite gig guide website also has an extremely functional app! So if you're in a new place, looking to do some shopping or a go to a trendy bar, TimeOut is the best place to look for buzzing events and deals. With a special function to book tables or buy tickets, it is a pretty comprehensive way to shape the social aspect of your holiday. With a customisable homescreen, you can even save your favourites to create a unique travel guide according to your taste!
Ticketmaster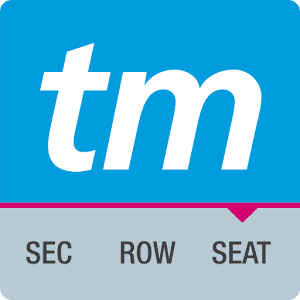 When the world's biggest ticket seller provides you with area specific apps to help you plan and buy tickets for events, you've got to pay attention! This app is the best way to discover, buy, transfer and sell tickets to thousands of live music, sporting, arts, theater, and family events. With a 'near you' section that literally helps you scoop out the best events happening around you, it also often offers app-exclusive discounts and deals on the best seats at the events. What we especially love is that the app intuitively remembers your choices of events and sends you notifications when similar events are coming up – so that if you've not already on a holiday, you can plan one around it!
AirBnB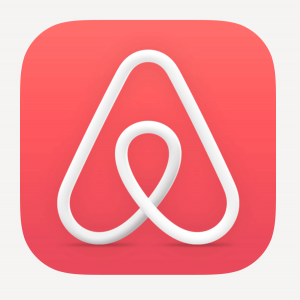 Our last app recommendation in this category has to be the one that has revolutionised travel stay– while the AirBnB website has been a great place to look for affordable and authentic accommodations, the AirBnb App just makes things a whole lot easier, faster and convenient. The app allows your potential host or guest to see enough of your profile to determine if you are a good match for them, while protecting your privacy and providing the safe messenger service to set up arrangements until you're ready to exchange real information. The app's best feature though, is its matching system. Much like a host, every time a guest searches for a particular type of neighbourhood (central, walkable, family-friendly and so forth), it'll return results based on those criteria. Therefore, as you use the app and its neighbourhood system, it'll get better at recommending places for you to stay.
Toshl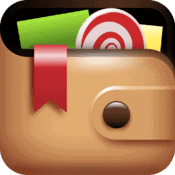 Even the thriftiest travellers often struggle with calculating the amount of money spent when it comes to different currencies – especially if it's a multi-country holiday, budgeting often becomes a nightmare. Toshl helps you cope with the multitudes of currency conversions and tracking your expenses. The most amazing part? Not only can you upload it to a cloud, and so access it over a laptop or tablet, it very helpfully arranges your expenses in one base currency. What we find especially convenient are the tags – so whether it's a recurring expense (like rent) or regular stuff like food or conveyance or shopping – you can sort them and label them and at the end of a journey it helps you analyse where you spent the most.
Hope the above recommendations help you travel smart and hit all the right spots.  At Bragpacker, we hope to help you with both the hardware and the software for you to "be prepared for anything" during your travels.