With both the app market and the travel sector booming, the list of travel apps is endless, but the real challenge is finding the ones that are more suited to your individual needs. And while unplugging is always a great idea when on vacation, these apps can really make well informed travelling, just a fingertip away. As a part of our Ultimate Travel App List  series, our first post features travel management apps that help you plan and keep track of all your bookings conveniently. All the apps are available for both Android and iOS.
Hopper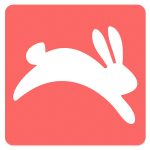 A well designed app that saves you money, Hopper has both form and function. It was also the only travel app to be included in Apple's Best of 2015 round-up. Hopper predicts future flight prices with 95% accuracy, according to the company, and will determine, whether or not, now is really the best time to buy that plane ticket to that particular destination. Now, who hasnt pondered on that question!
Pack Point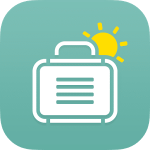 Regardless of how often we travel, we all have managed to waste time by writing up the same exact packing list many times before only to forget a toothbrush or socks. Pack Point takes the time and guesswork out of all of that. After asking you a few simple questions about your trip, the app will generate a packing list for you based on the time of year you're going, what activities you plan on doing, and where you're headed. It's the next best thing to having your mom do the packing for you!
TripSee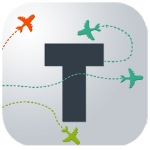 TripSee is an up and coming app, made for travellers who dont want to miss anything. Travellers plug in their destinations and the app will generate a list of hotspots around town that can be organised and added to an itinerary. Once travel and hotel confirmations come through, travellers can forward the information to TripSee. The app will then aggregate every piece of information — times, dates, cost, phone numbers, addresses, etc.
— into the itinerary, making it possible to see the entire trip in one glance. We especially liked their 'Searh this Area" function – a great way to quickly identify points of interest in your vicinity.
City Maps to Go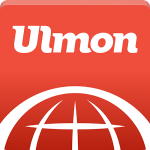 If you're a discerning traveller who'd rather have detailed lists of places you're planning to visit rather than wing it when you get there, this app will allow you to input all of your planned locations and access them during your trip. Best of all, you won't use any data or roaming to access your maps so you can plan to your heart's content without worrying about data fees. In addition, it's a great way to organise and group your days. Once you input your desired travel destinations, you can review what stops are close together and plan accordingly. It's also a great way to help you learn about the city you're visiting.
Triposo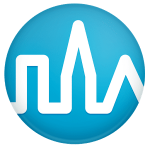 Triposo is 2016's answer to heavy guidebooks. From Afghanistan to Denmark to Martinique to Vietnam, this app covers almost every corner of the globe. Each location's page features a currency converter, weather, tours and a cultural synopsis of the location. The app will also sync with an Apple Watch for offline navigation.
Tripadvisor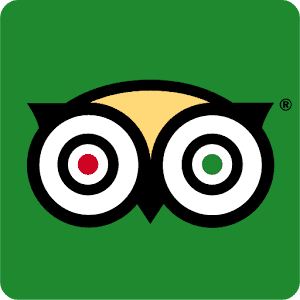 Lastly, Tripadvisor is as we all know the "baap" of travel information and it has a nifty app too. Not only can you plan your travel and stay, with extremely helpful reviews and user generated information, you can also download the whole travel guide to your phone, so it can be accessed even if you don't have a data plan on your phone. And while there are other apps that will do the same for you, the sheer amount of content that Tripadvisor has collected over the years is what sets it apart from practically any other travel app. One piece of caution though, donot think it is the final arbiter on what is good and what is bad and it does miss out on some great things.
All in all, while there is plenty and more information out there for you to chew on when planning your trip, the best things that happen to you on a trip, do tend to be those unplanned moments and twists. Thank god for that!
This is the first in our series of The Ultimate Travel App List. Find Part 2 of this series, here and Part 3, here
At Bragpacker, we hope to help you with both the hardware and the software for you to "be prepared for anything" during your travels